Bourbon Therapy was born out of Aaron Skiles's realization that the best therapy may just be music...and bourbon doesn't hurt either. After picking up the bass as a freshman at the United States Military Academy, West Point, Aaron bounced around in various rock bands from Seattle to Baltimore to New York to San Francisco. With over 20 years of experience as "just the bass player," Aaron decided to step out on his own. 
Bourbon Therapy is based in Oakland, California. They are an indie rock/alt-country band fronted by the husband and wife duo of Aaron and Rebecca Skiles. Their style of upbeat music combined with downtrodden lyrics is reminiscent of the mid-90's Counting Crows or Soul Asylum combined with the modern The Head and The Heart or Silver Sun Pickups. By mixing big guitars with piano, strings and even an occasional harmonica, their sound ranges from heavy riff-laden songs to expressive ballads, providing a dynamic range of anthemic tunes. 
Since 2015 Bourbon Therapy has released two full length albums, one studio EP, one live EP and 7 singles, including their two most popular singles, "Say Hello, Say Goodbye" and "Peace That You Deserve." The band has also released 10 full or lyric videos to accompany their music (https://tinyurl.com/BTonYouTube). In 2021, Bourbon Therapy will release 6 new, previously unreleased studio tracks.
Bourbon Therapy is...
Aaron Skiles-vocals, bass, harmonica, keys
Rebecca Skiles-vocals
Josh Manion-drums, vocals                                            
Maria Long-vocals                                                                   
Shelby Lanterman-keys, acoustic guitar, vocals                        Cody Van Liew-guitar
Meet Cody Van Liew, Bourbon Therapy's Guitarist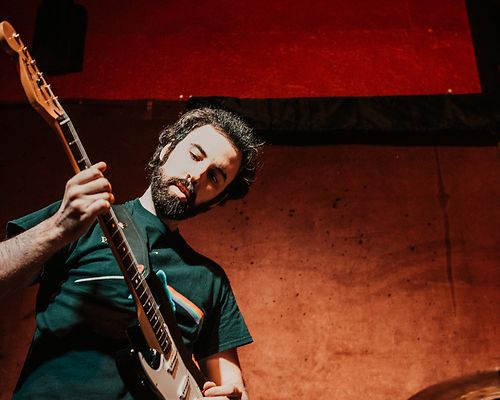 Cody has been one of the newer additions to the band and has been a great fit right from the start. As mostly a lead guitarist he is able to add unique textures and sounds to the music which help to elevate it to a new place. We love playing with Cody and our fans have had nothing but good things to say as well! Cody is a passionate musician of more than 12 years and when he is not playing music with us, he is working as a private guitar instructor helping people all around the Bay Area reach their goals both as guitarists and musicians themselves. Go check him out! https://www.cvl-music.com/